Is that title a mouthful or what?
Truthfully, last week got away from me. From work to military spouse life, I blinked and the week was gone. This week I am writing the newsletter from my hometown of Chesapeake, VA…only 5 miles from Virginia Beach.
After a weekend of racing, it's been nice to reflect that this is actually my "runnerversary". I've run races for just over 9 years now! I wasn't always a runner, in fact I swam for 15 years and my running was the actual family LOLZ.
Anyway-
I've had high hopes for the newsletter in terms of providing quality content and a reason to subscribe. The white elephant in the room is it also needs to be it worthwhile for me. I've mentioned to a few people that I never want to go to a pay for play model, and ideally, I would like to get sponsors.
Sponsors don't want to sponsor a newsletter with 300 subscribers, which is why sharing and helping the LOLZletter grow is the best thing you can do. Even if it's word of mouth, tagging me on Instagram, twitter, or facebook. I try and repost your shares too!
Now to Content:
This weeks edition is all about factors that could mean you're in the wrong shoe.
As someone who works in a running specialty shoe store, I highly recommend going to your local store and getting fitted. Sure, you can ask the internet for advice, but they aren't staring at your feet and visually watching you. Bloggers might tell you it's the "best shoe ever," but they probably got it for free.
I have yet to see a sponsored post for the number one selling shoe in the industry…which FYI is the Brooks Ghost.
Think of it this way; everyone has a favorite "different color," and everyone has an opinion of the "best shoe." But in case you wondered, there is no best running shoe.
Here are a Few Factors that Could Mean You're in the Wrong Shoes:
Continuous Ankle Sprains:
If you constantly have ankle pain or sprain your ankle, you might need a different shoe. Maybe you need stability, or perhaps the shoe has too much stability.
Too much support can lead to an injury just like not enough support. Make no mistake, support and cushion are two very different features of a shoe. Support is the medial posting of the shoe, while cushion is the amount under the entire bottom.
Feet Going Numb:
If your feet go numb, you're not in the right in the right shoe size. Maybe the shoe is too small, too narrow, or not the right shape. Or maybe there isn't enough padding in the forefront for you. If you're feet fall asleep while running, you aren't in the right shoe.
The toe box plays one of the most significant roles in shoe brands. Not only is it best to find the shoe with the right support, but it's also best to find the shoe that is the best fit for your foot shape.
If you have long narrow toes, short toes, or even a full forefront, it will determine how a shoe fits. Some brands are naturally wider while others have a more pointy top to them.
This goes for examining your toes too. If your second toe is longer than your first toe, you're more likely to develop bunions or hammer toes.
If you get blisters on the tops of your toes or your toes go numb, the shoe is either too narrow or too short for you.
And no, you should not lose toenails while running. It's not a runners "badge of honor" it means your shoes are too short. I wrote a post about that here.
Getting a half size longer than you think or a size wider can alleviate a lot of issues. Having a half size too small will create a lot of problems.
Your Feet Get Bigger, and No One Cares:
As you age, your feet will get longer or wider. This happens even if you didn't put on weight, have children, or do anything different.
Women: this almost always happens after you have children. What ultimately happens is your aches slowly begin to flatten which can create longer or wider toes. If you've "always been a size 7" it will probably change. And guess what…How many people do you ask their shoe size? How many people's shoe size do you care about? Don't think "just because you've always been a certain size, that it will stay like that."
Women: Stilettos and Narrow Shoes Cause Bunions:
Look, I'm no stranger to stilettos; in fact, mine is more expensive than any running shoe I've ever worn.
But cramming your feet into stilettos and pointy pumps causes bunions. You don't have the "worst feet ever," you just have bunions. Either get the surgery to remove them or wear wider shoes.
Both Mens and Womens running shoes go up to double-wide to accommodate width now. Many brands only widen the front, not the back.
There are More Ways to Lace a Running Shoe than Actual Running Shoes:
I won't pretend to know every trick and tip, but there are plenty of articles depending on your issue. There is the runner's knot that can secure your heal more into place. Skipping certain eyelets in the shoe can alleviate stress for people with high arches. How you lace your shoes makes a huge difference in how the shoe fits.
Heck, I've run in shoes 1-2 sizes too big by manipulating the laces.
I will always tell people to get fit and to shop locally. Run specialty stores, sell the shoes at the same price as the vendor. Current models and styles are the same prices at Run Specialty, Dicks, DSW, or online. There are laws to protect that.
As someone who works in specialty, there are so many advantages of getting fitted versus buying online. The store associates know brand shapes, sizes, and structures of shoes. It might take you hours of research when it takes us 5 seconds to determine the most appropriate shoes.
Plus, running stores help keep the running community thriving.
What is Keeping Me Entertained This Week:
I haven't figured out what I've wanted to call this section, but entertainment seems best. Podcasts, articles, music, TV….whatever I'm feeling for the week.
I appreciate the direction Erin Stout has taken Women's Running Magazine. It's exciting to see Joan Benoit Samuelson line up at the 2019 Boston Marathon. Forty years after she won!
"My goal is to run within 40 minutes of my time 40 years ago, which would be sub-3:15:35."
Last week, Ali did an "experts week." I appreciate Ali's podcast because while she interviews many runners, she also interviews people that can help your overall health and wellness. The episode with Dr. Nicole was one of my favorite because mental health and sports is such an under talked subject.
"Be honest, be real, be vulnerable. That's how you find your mental toughness." —Dr. Nicole Detling".
Finally: Waterproof Jacket Sale!
If you follow me on Instagram, you know this is one of my favorite jackets, and it's on sale at Sierra Trading Post. I don't have this jacket, but I know it would be equally as good and there are more sizes.
Gore jackets are very different than a traditional rain jacket. Gore jackets are more expensive, but you can run through torrential downpours and stay dry.
I've run through weather like Boston last year, and if I race in that weather again, I'll probably run in this jacket. I get nothing for telling you about it, but I just like it that much.
They have a few left and some as low as $49. For a jacket that is usually above $200, you don't want to miss out. Unlike the Jacket, Desi Linden won Boston in; this jacket is waterproof. Des's jacket is "water resistant," and so you'll still get wet after an hour. Don't get me wrong, it's a good running jacket, but will it keep you dry in the torrential downpours? No. It was a much better choice than the majority of elites who ran in crops and no protection. (I made that mistake at Shamrock one time and that was one time too many).
---
Thank you to everyone who has shared. Sharing and helping the newsletter grow is what keeps it free. Whether it's facebook, twitter, instagram, wherever, I appreciate it.
As always if you have a comment, concern, question, or LOLZletter idea, send me an email. Or if you're a brand wanting to sponsor the LOLZletter send me an email.
You can email me at FueledbyLOLZ@gmail.com. All feedback is helpful, good or bad.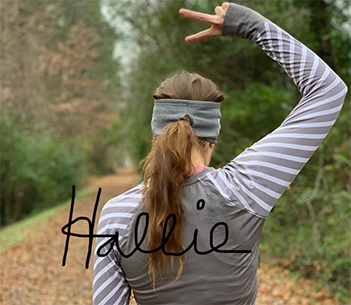 You Can Follow me on