LOLZLetter Edition 41 | How to Properly Clean Running Gear
Welcome
Another week of racing in the books! If you ran in the Philadelphia Marathon last weekend, I hope you enjoyed the race, and if you visited from out of town, I hope you enjoyed our city! (I feel obligated to say that, being a local). I won't lie; I contemplated doing the half but in the end, I appreciated the chance to sleep in without worrying about having to commute into the city. I was grateful for the extra rest because I was able to get quality miles this weekend.
---
Anyway, back to the newsletter
A common question I receive is "How do you Wash Your Running Gear?" First and foremost, a disclaimer: this applies to clothing. What I'm talking about are the tops and bottoms you wear when you run.
This newsletter is sponsored by Sport Suds. Readers can get 25% off their purchase by using the code "FueledbyLOLZ."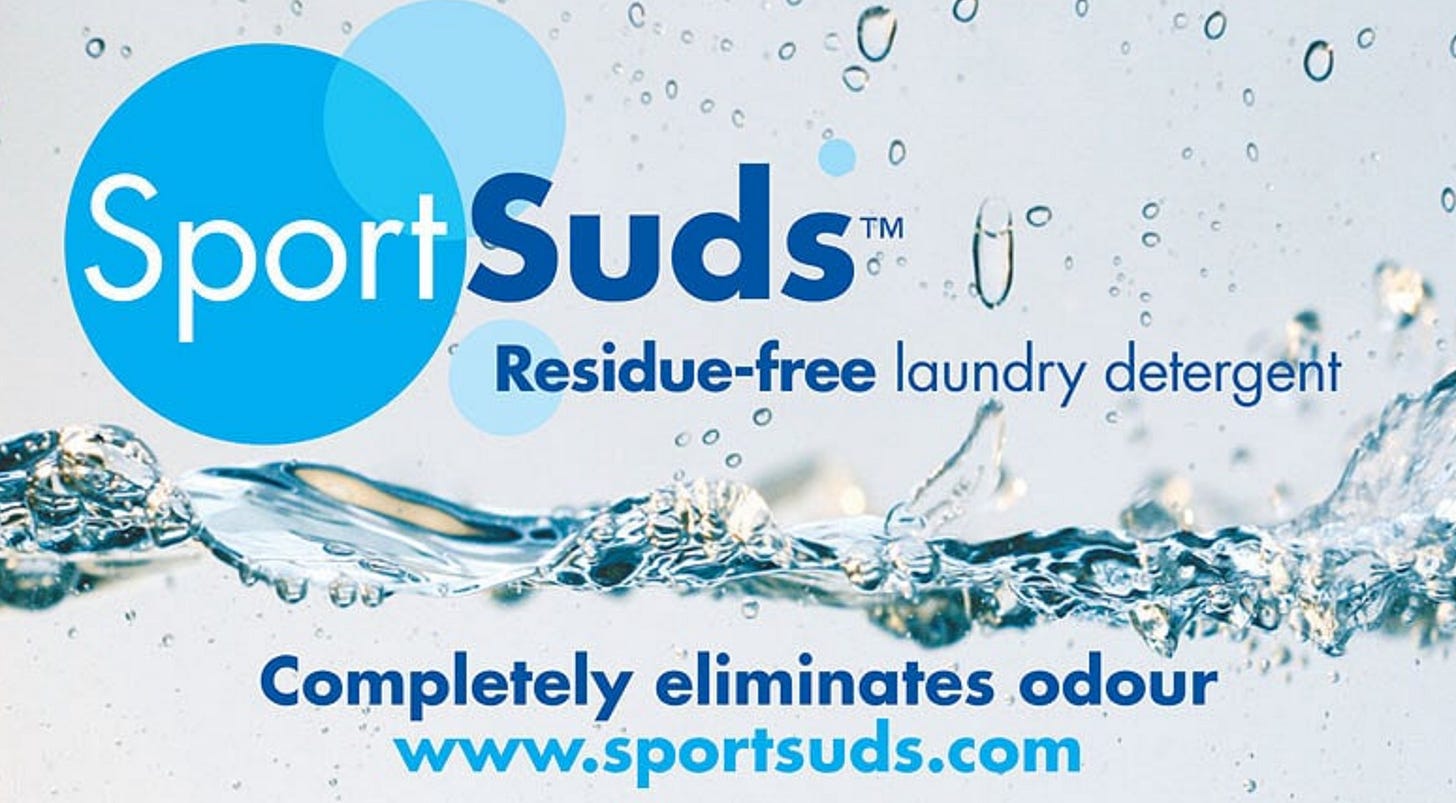 If you' use running gear regularly, you've likely come to a point where your beloved top or special pair of pants begins to smell.
Here is How to Properly Wash Running Gear so you can Extend its Life
Let's start from the beginning – before you even get to the wash:
Don't Let Dirty Clothing Linger:
After you finish a run, the last thing you want to do is laundry. If you're like me, you might want to throw it in the laundry hamper to be washed another day. Once in a while, that's fine, but don't let your dirty running clothing fester. They can mold. It's gross.
Dark and moist environments like laundry hampers cause bacteria and microbial growth from sweat and dirt to flourish, which ultimately causes a smell. The longer you leave something wet and dirty in there, the more growth is encouraged. Sometimes, the smell sits too long and gets locked into your clothing forever.
Instead of throwing them directly in a hamper, find a spot you can let your gear hang dry if you aren't washing immediately. Once they are dry, place in the hamper.
When it comes to washing:
Read the Label:
Most high tech and performance-related fabric is not meant to handle hot water. Hot water weakens the fabric. Sometimes, extending the life of your gear is as easy as washing in lukewarm or cold water. When it doubt, use cold water unless otherwise directed by the label.
Choosing Laundry Detergent:
Did you know there are special detergents designed for technical fabric? These detergents use enzymes to break down soils, body oil, and sweat. This is exactly what a runner needs given that high tech fabric wicks away moisture but traps in body oils and bacteria, which is what causes odor.
Regular detergent uses chemicals to make clothing look brighter and feel softer. When used on technical fabric, these detergents create a thin layer of residue that traps body oil and odor to the fabric. If there is an odor attached to the fabric, it will be locked between the fabric and this layer.
Because detergent designed for technical fabric breaks down the oils and bacteria that cause it, odor never has a chance to get locked in.
I've used Sport Suds for a while now and have found a noticeable difference. If you've been using regular detergent on your running gear, Sport Suds also helps get rid of the residue that may have accumulated in your workout clothing over time.
Should you Use a Fabric Softener?
This is easy. No.
The point of a technical fabric is to breathe while you are running. Using fabric softener clogs it all up. The material no longer becomes moisture-wicking and instead, you are left with gear that will perform like a cotton t-shirt.
Dryer or No Dryer?
We know not to use the dryer for running shoes, but did you also know dryer heat breaks down synthetic materials? It's even worse for sports bras, leggings and tight-fitting pants.
Dryers can also heat up bacteria and return them to their odorous state. The best method is air-dry, but if for whatever reason you must use a dryer, use a no-heat cycle.
All in all, by properly washing your running gear, you can significantly extend its life, and who doesn't want that? Finally, this doesn't apply to just "running clothing" – the following tips can get you more time with any workout and technical fabric.
---
Things Keeping Me Entertained:
Podcast: Roberta Groner Dishes on Her Worlds/NYC Marathon Double, Why Getting Older Doesn't Mean Getting Slower (Roberta is a North Jersey local and sub 2:30 marathoner).
Weini Kelati chases NCAA cross country title: A must-read and incredible story.
Jordan Hasay: "I Will Be in the Trials" "Marathoner Jordan Hasay announced on Tuesday that former marathon record holder Paula Radcliffe will be her new "mentor-coach." An interesting choice to me for a "mentor coach."
Ponyflo Hat Review (By woman, for women; A hat that's got space for your ponytail or bun!)
Newton Gravity 8 Shoe Review (high cushion trainer)
---
Giveaway Winner and Giveaway!
Last week's Giveaway Winner for Aftershokz Aeropex Headphones is Lianne L, who shared via Instagram. This week, I'm giving away Sport Suds Detergent to help keep your running clothing clean.
To enter the Sport Suds Giveaway, share the newsletter and tag me (or let me know if you did so). You can share on Facebook, Twitter, Instagram, or by forwarding the newsletter. Make sure to tag me or email me at fueledbylolz@gmail.com.
As always, thank you for reading, and if you have any comments, you can email me at FueledbyLOLZ@gmail.com. All feedback is helpful, good, or bad.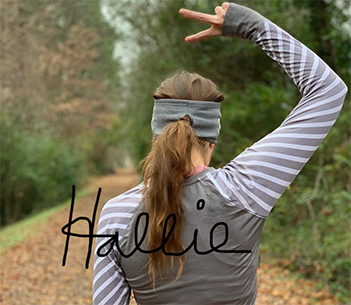 You Can Follow me on